Hello again crafters.  We're back to announce the lucky winner and top 5 passionista for last week's "for a man/youth" challenge.  The DT were pleasantly surprised to see so many fantastic entries, as we know from personal experience that male cards are not our favourite ones to make.  You all certainly seemed to find the challenge easy and there were lots of amazing creations for the DT to drool over! 
Firstly let's find out who the lucky winner of the Letraset new promarker collectors set will be and as always, to be fair, we used random.org and he chose:
No. 41
Congratulations Lindsay, what a fun image and your colour scheme is gorgeous.  Please email us and we will arrange for you to receive your prize. 
No onto the top 5 passionista and Heidi had such a difficult task this week to narrow her favourites down to just 5.  However after much deliberation here are her top 5 passionista: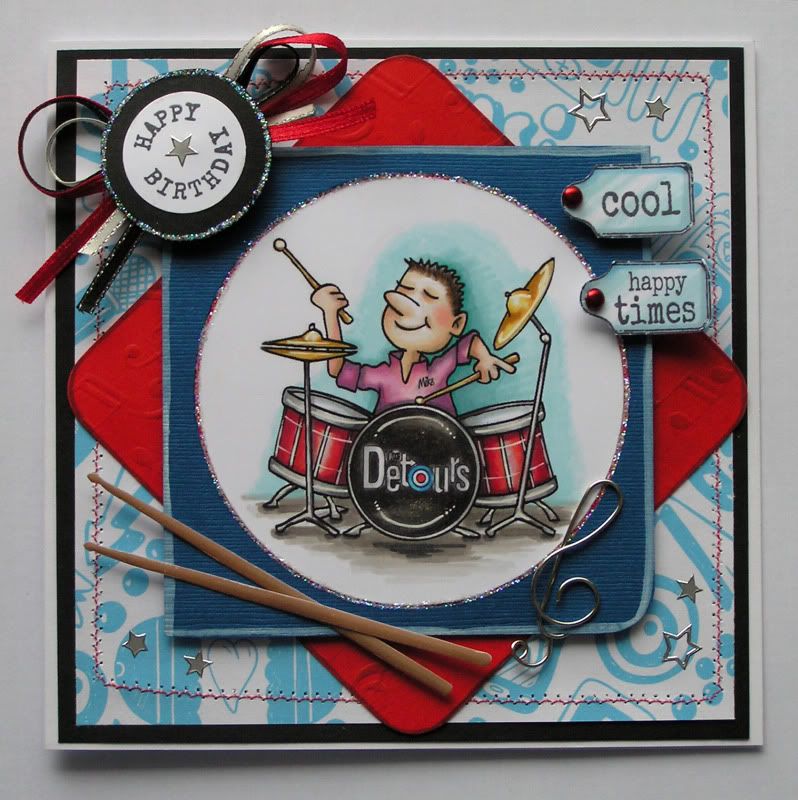 Congratulations ladies, you can now proudly display the top 5 passionista blinkie on your blogs.  If you need any help with this please email us.
We hope you all have a great week.  Don't forget to check out our current challenge "shabby in pink or blue" – full details in the post below. 
Hugs, Denise, Gina & DT x x